Springs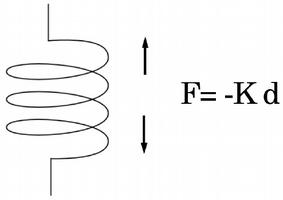 Hooke's Law

Force is proportional to displacement


K = spring constant
d = displacement from rest length
Spring is modeled as 2 point masses, linked by the spring
Equal but opposite force is applied to each end
---
Springs


When spring is stretched, spring force pulls masses together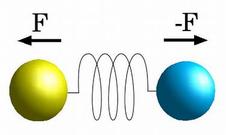 When spring is compressed, spring force pushes masses apart


---
Springs
Vector between the points is used to compute displacement and the direction of force:

    v = point1 - point0
    displacement = v.length() - restLength
    v.normalize()
    force = springConstant * displacement * v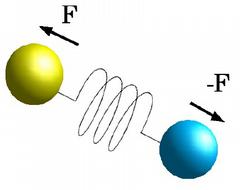 ---
Springs
Make one point stay still
Add other forces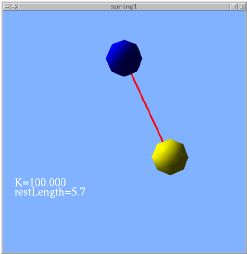 ---
Spring Classes
Two classes needed: PointMass and Spring
PointMass

Attributes:

Mass
Position
Velocity
Acceleration

Functions:

Clear forces
Add force
Update
Freeze
---
Spring Classes
Spring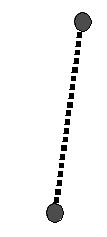 Attributes:

Two PointMasses
Spring constant
Rest length

Functions:

Update
---
Spring-based Objects
Solid objects can be simulated as a collection of springs
Stiff springs (large spring constant) produce rigid objects.
Loose springs produce jello-like objects.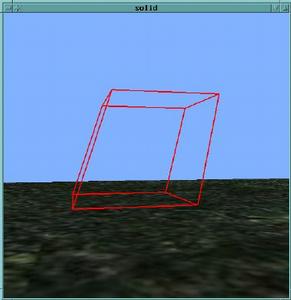 ---
Spring-based Objects
Often, additional internal springs are needed to keep a shape from collapsing
---
Cloth
Cloth can be simulated by a mesh of springs
---
Cloth
Diagonal springs are again useful, to keep the mesh from collapsing easily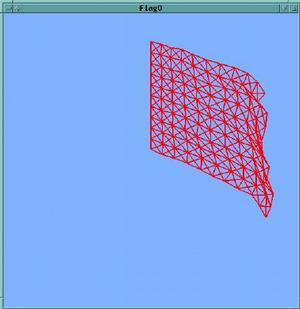 ---
Spring calculations are prone to "numerical explosion"
Possible solutions:

Smaller timesteps
Looser springs
Arbitrarily limit velocities
Better integration method